27 March 2015
Let's not rush to judgement and wait to see how accurate this report turns out to be.

But, it appears that
Andreas Lubitz,
the co-pilot of the doomed Germanwings flight who locked the pilot out of the cockpit and then proceeded to glide the plane into the French Alps two days ago killing all 150 on board, was a Muslim convert.

What I do find suspicious, and what may prove the claim correct in this article, is that the Marseille prosecutor Brice Robin refused to divulge any information on Lubitz's religion or ethnic background that might shed light on a motive.
Here is the flight of the doomed plane (red is the right flight path):
According to Michael Mannheimer, a writer for German PI-News, Germany now has its own 9/11, thanks to the convert to Islam, Andreas Lubitz.
Translation from German:
All evidence indicates that the copilot of Airbus machine in his six-months break during his training as a pilot in Germanwings, converted to Islam and subsequently either by the order of "radical", ie. devout Muslims , or received the order from the book of terror, the Quran, on his own accord decided to carry out this mass murder. As a radical mosque in Bremen is in the center of the investigation, in which the convert was staying often, it can be assumed that he - as Mohammed Atta, in the attack against New York - received his instructions directly from the immediate vicinity of the mosque.
Converts are the most important weapon of Islam. Because their resume do not suggests that they often are particularly violent Muslims. Thus Germany now has its own 9/11, but in a reduced form. And so it is clear that Islam is a terrorist organization that are in accordance with §129a of the Criminal Code to prohibit it and to investigate its followers. But nothing will happen. One can bet that the apologists (media, politics, "Islamic Scholars") will agree to assign this an act of a "mentally unstable" man, and you can bet that now, once again the mantra of how supposedly peaceful Islam is will continue. And worse still, the attacks by the left against those who have always warned against Islam, will be angrier and merciless.
For now the German Islam supporters like never before have their backs against the wall.
Michael Mannheimer, 26.3.2015
The Daily Mail today writes:
Police investigating the Germanwings crash said tonight they had made a 'significant discovery' at the home of pilot Andreas Lubitz, who deliberately ploughed the Airbus A320 into the French Alps.
Officers refused to reveal details of the potential breakthrough but said it was not a suicide note.
Hopefully we'll know in a few days if this article is accurate.
Source
Posted by

Lime Lite
at 6:27 PM
6 comments:


26 March 2015
Posted by

Lime Lite
at 8:07 PM
4 comments:


So, the deserter Bowe Bergdahl is being charged with desertion and misbehaving before the enemy.
This after he was traded last year for $5 billion and 5 Taliban Gitmo prisoners.
Last May when Obama made the grand announcement with Bergdahl's parents in the Rose Garden at the White House, Obama stated that America never left their men or women behind. Now it seems they even pay billions for traitors and deserters.
Susan Rice,
Obama's national security adviser said that Bergdahl had served "with honor and distinction."
The Left at the time drew their wagons around Obama and trashed anyone questioning the swap:
Oops.
Obama needed to give Qatar $5 billion and he had to release a few Taliban terrorists to prove how good a Muslim-sympathiser he could be. Bowe Bergdahl was meant to be his shield and excuse to justify his actions.
But, no worries mate, it's not as if the US media will hound Obama as they would surely have done if this had been, say, a Bush or Reagan deal.
Now the patriotic American people just need to track down Susan Rice under her rock and ask her what her definition of 'honor and distinction' are.....
Bowe Bergdahl will be charged with desertion and misbehavior before the enemy.
His father, Robert, was a jihadi twitter groupie. He lobbied for the release of Guantanamo prisoners—"God will repay for the death of every Afghan child, ameen," he tweeted. Standing in the Rose Garden with President Obama, he sent his son a message in Arabic: "In the name of God, the merciful, the compassionate." He worried that his son had forgotten to speak his native tongue, which he had spoken for 23 years, during the five years he was held "prisoner" by the Taliban.
His fellow soldiers claimed he was a deserter. Yet, to get him back, we sacrificed the lives of six American soldiers and released five Taliban generals so that they could return to the business of killing Americans.
In his last email prior to his "capture" he told his father that he was ashamed to be an American. His father responded, advising him to follow his conscience and "[s]tand with like minded men when possible." Then Bowe walked away from his base.
Whilst in captivity Bowe "converted to Islam, fraternized openly with his captors and declared himself a 'mujahid,' or warrior for Islam," reported Fox News.
On his return, President Obama gave Bowe a hero's welcome. Susan Rice declared that he had served with honor and distinction.
Meanwhile, American Pastor Saeed Abedini is being held in an Iranian prison, charged with performing Christian religious services. He received an eight-year sentence. His ISIS prison mates are threatening to kill him. Waiting for him at home are his wife and their two young children. I am not aware that President Obama is negotiating for his release.
For the Obama administration, it would appear that Christian lives don't matter.
Source
Posted by

Lime Lite
at 7:36 PM
2 comments:


Adam Carpenter25/3/15 19:54
Christ! Really?! I always though Islam was a filthy religion & now there is the proof!
Anonymous25/3/15 23:29
@Adam 19:54
I'm one of your fans Adam, but you'll lose me as one if blaspheming comes that easily to you.
Adam Carpenter26/3/15 00:15
Blaspheming eh? What did I say that caused you offence?
Lime Lite26/3/15 09:37
@Adam - I think he meant you typing "Christ".

Anonymous26/3/15 16:13
I'm not a Bible-puncher Adam and I'd like to think that I'm not a hypocrite either, but Lime is right on this one - that is what I meant.
I know it's old fashioned in this day and age and I don't expect everyone to share my point of view, but I personally find it rather sad that so few people defend Christianity anymore, particularly when one considers the torment and persecution so many Christians have been confronted with of late.
Well, I guess one of the lessons here is "never be surprised by anything".
It's pretty obvious that I or any of the other more established posters & least of all, Limelite himself, would ever post anything that would offend our sensibilities i.e derogatory imagery, swear words to describe the finer aspect of our race, western culture or Judeo-Christian god, either by describing an aforementioned god in a sexual position or desecrated in some manner.
I.e. "boundaries of good taste".
That...I would agree would be entirely inappropriate & would not take kindly to anyone who did/does such a thing, as these are symbols of decency that have helped drive our culture the high standards of achievement that we experience today, that are sadly slipping as our fellow countrymen embrace faithless liberalism & tolerance of the teachings of the worthless Quran, a faith we have no problem mocking for what it is, as history, past & present, speaks for itself.
"Christ" "God damn it" are, in our western culture, in the context they're often used when not in a religious sense...expressions of judgment, albeit negative, but hardly an erosion of or attack on Christianity, although I except that some people use "Christ!" as an alternative to a swear word, not ideal, but not done in malice either to a follower of the faith or the representation of god.
Anyway, I never thought this was a blog to be walking on egg shells, in fact, considering what is posted here...I'd have thought it would be one of the last places I'd expect to see it.
How wrong I was.
The one thing we, the non-progressives in this world, all have...is perspective, context & the ability to make sound judgments & most of all, discretion.
If unfortunately, that one person, cannot see that...on a blog such as this one, it's one person too many, we accuse Liberals of being sensitive to things that aren't offensive or...just simply require common sense & that applies in these circumstances...100%
Which regrettably for me, is a pity...I enjoy this blog & am very honoured to have been given the opportunity by Lime Lite to share my opinions & to blog some of the hypocrisy we see in this world & open peoples eyes who are fortunate enough to come across it.
There have been times where other posters here have said something I didn't like or even disagreed with me in a quite animated fashion, I've even disagreed with Lime Lite a couple of times, but "perspective", he's still the good man he is an ally in this world & we could also consider...a friend to us all.
Anyway, I will not be forced to censor what I comment on, where I think to myself "I'd better not use this word or that word" simply because one person takes offense to a single word that was never meant to cause offense to start with & use "persecution of Christians" in the narrative.
And that is the bottom line.
I know this will divide opinion, many I'm sure will disagree with me, some not.

I want to pay tribute to you all, but I'll single out Limelite as the man I'll salute the most, for his dedication & willingness to give up his limited time, to try & make the world 0.0000000000000001% better.

All the best to all of you, I hope the world changes for the better for us all & our future ancestors look back on this time with horror & learn it's lessons well.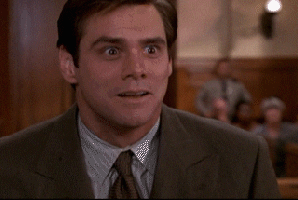 Posted by

Adam Carpenter
at 7:33 PM
16 comments:


Posted by

Lime Lite
at 7:12 PM
3 comments: